Trina Solar is a leading global provider of solar solutions and has installed over 11 GW worldwide. Trina solar panels are designed and manufactured to the highest quality standards. (#1 first Tier multi crystalline in 2015 ranged by Bloomberg business). ​
Clenergy's products and services have become synonymous with quality and innovation, delivering a wide range of solutions to the industry. Our mounting systems are industry benchmarks, our large scale inverters are leading edge. The service at Clenergy is renowned as being friendly, reliable and professional.​
SMA is one of the world-class invertor producer from Germany and Having over 30 years experience to service people and companies globally ​
Kstar is product from
China. Kstar started developing Photovoltaic
Inverters from 2009 and
currently offer a series of
on-grid PV inverters from
roof-top solution and
large-size power plant​

Since its inception in 1962, OMEGA has grown from manufacturing a single product line of thermocouples to an established global leader in the technical marketplace, offering more than 100,000 state-of-the-art products for measurement and control of temperature, humidity, pressure, strain, force, flow, level, pH and conductivity. ​
Greenergy are sale representatives of various world class and high quality solar power plant equipment such as PV Module, Solar Inverter, Sensor and Instrument, Mounting Structure and other electrical equipment​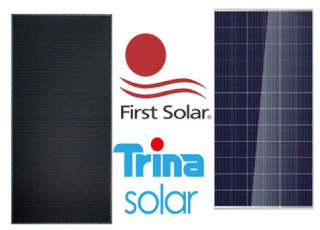 Greenergy เราเป็นตัวแทนจำหน่ายอุการณ์ระบบไฟฟ้าพลังงานแสงอาทิตย์ที่มีคุณภาพ ครอบคลุมและมาตรฐานการรับรองระดับโลก อาทิเช่น แผงเซลล์แสงอาทิตย์, อินเวอร์เตอร์, เซนเซอร์, โครงสร้างรับแผง, สายไฟ และอุปกรณ์อื่นๆ​
First Solar is one of the world's largest solar module producer base in the US and Having more than 10 GW installed capacity worldwide and being trusted brand by many international companies​
Kstar is product from
China. Kstar started developing Photovoltaic
Inverters from 2009 and currently offer a series of on-grid PV inverters from roof-top solution and large-size power plant​